We provide all the entertainment options to make your holiday a relaxing experience without problems every time you visit us. Read about our services and facilities on our website and see for yourself, we offer the best honeymoon villas in Ixtapa Mexico, and at an unbeatable price; you will also find a variety of packages and offers on our website.
With our honeymoon villas in Ixtapa Mexico you can choose from 7 different restaurants such as El Faro, a superb international cuisine place and the most exquisite views of the Bay; or Maria Bonita, a terrace that serves great Mexican specialties. The Pacífica Resort Spa offers salon services and a luxurious and relaxing massages, wraps and treatments for both women and men to experience.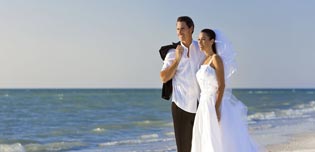 Magic Jungle is an amazing and fully supervised experience of local wildlife and many other entertainment options year-round for the kids to enjoy. We offer a huge range of activities for all ages such as yoga, water aerobics and dance classes at the beach club. The fun never stops at Pacífica Resort; you will love your stay at our honeymoon villas in Ixtapa Mexico; contact us today to know more.